The UAE's best kept secret
A hidden gem in the northern most part of the United Arab Emirates, Ras Al Khaimah has adventures and experiences for every type of traveller. In the true spirit of helping you discover this dream destination, we've put together a list of the top five things you need to know about Ras Al Khaimah.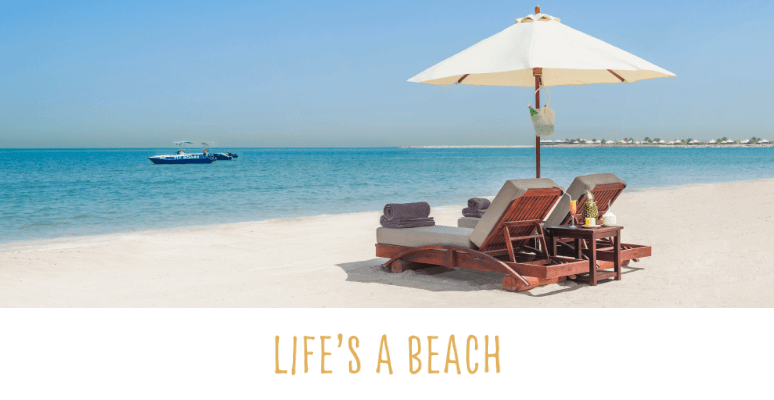 Although the majority of Ras Al Khaimah is mountainous and typically Arabic in its desert landscape, there are a surprising 64km of beautiful beaches. That's the equivalent of nearly 700 full length football pitches placed end to end.
You will find the biggest hotel names along uncrowded and pristine strips of soft golden sand that is cooled by the emerald embrace of the Arabian Gulf.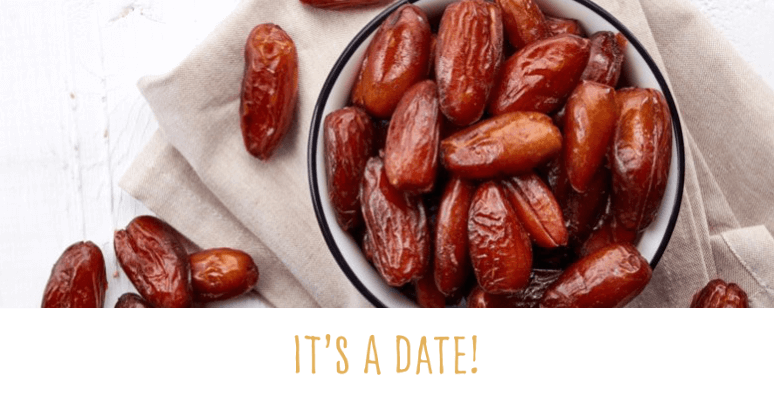 Food and drink are a major part of the UAE's social fabric, and Ras Al Khaimah is no different. From traditional Arabic cafes and local Emirati eateries, to fine dining in 5 star hotels, there's a wide array of delicacies to delight your taste buds. Dates are a way of life across Arabia, and summon up a real flavour and evocative smell of the region.
Ras Al Khaimah is home to one of the top 10 date farms in the UAE and offers an astounding 18 varieties of dates – aside from their delicious taste, they can also be an authentic souvenir of your trip!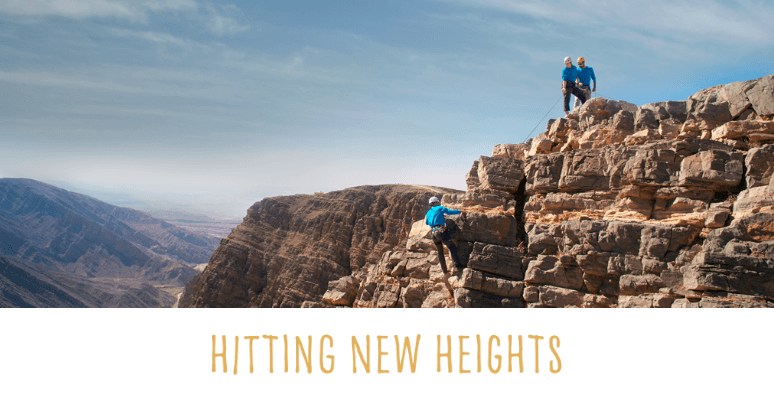 While the Asir Mountains running parallel to the Red Sea, or the Jabal Al Madbah basin leading to Petra in Jordan may be more familiar to many, it may surprise you to know that neither come close to the heights of the UAE's highest peak – Jebel Jais.
At 1,934m above sea level, Jebel Jais is popular with hikers, climbers and mountain bikers, and offers impressive views over the Arabian Gulf and mountain valleys. Visitors can take in the breath-taking vistas from the Jebel Jais Viewing Deck Park while enjoying temperatures ten degrees cooler than the rest of the country.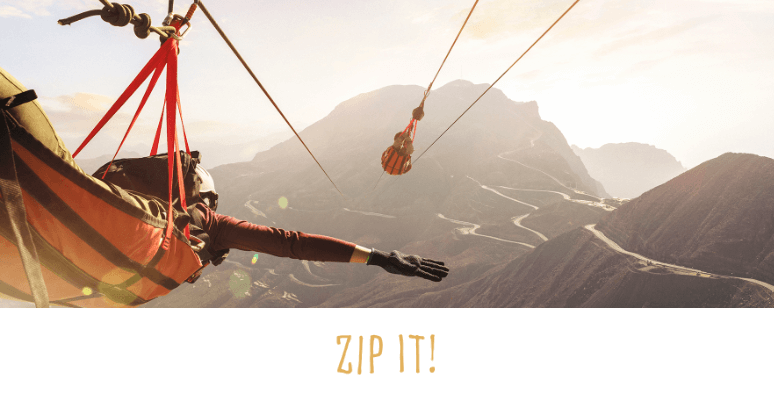 Thrill-seekers are drawn to Ras Al Khaimah for its natural beauty, outdoor pursuits and world record holding adventure activities. The Emirate is home to the Guinness World Record certified World's Longest Zipline – Jebel Jais Flight, located at an impressive height of 1,680m above sea level on Jebel Jais.
This bucket-list experience will see brave participants reach speeds of between 120kph to 150kph as they soar 2.8KM across the sky and land on a glass platform, seemingly floating mid air. You can also take an aerial tour of the mountains with the new Jebel Jais Zipline Tour, where you can fly over the awe-inspiring cliffs and canyons of Jebel Jais as you zip from platform to platform. Covering a total distance of 5 km via a series of 7 ziplines, the Jebel Jais Zipline Tour will give you a bird's eye view of the towering mountain range.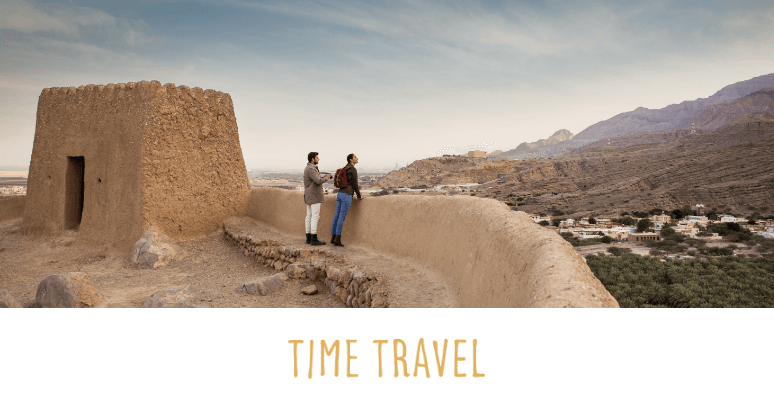 Ras Al Khaimah's rich history and culture will also leave you spellbound. Dhayah Fort is the most visited archaeological site in the Emirate and is a prime example of heritage site conservation. This 16th century mud-brick fort is the only hilltop fort still existing in the UAE, and offers a fantastic view of the lush palm gardens, the sea and the dramatic mountain range.
Or, tour the Suwaidi Pearl Farm to learn about the country's incredible history of pearling, as well as experiencing an oyster opening, pearl diving, kayaking, mangrove tour, and a traditional lunch cooked by Emirati women in the village.
Travel consultant Lou recently visited Ras Al Khaimah with her family. Here is how she got on…
If you are flying out of Heathrow to Ras Al Khaimah as we did, I would recommend starting your holiday in the fantastic No1 lounge. It has it's own cinema and private rooms for larger groups and families travelling together. For the entertainment value, drinks, food, and prices from only £18pp, it was a great way to start the trip!
In Ras Al Khaimah we stayed at the Doubletree Hilton Resort & Spa Marjan Island for 10 nights. A great family hotel with plenty of amenities and things to do for the adults and children.
It has a very long private beach and water splash park for the kids, plenty of sunbed and bars at every poolside. The rooms were incredibly spacious with balconies and interconnecting rooms for larger families were available.
You can go for a standard room or upgrade to a club room which offers additional benefits such as premium drinks, mini-bar and either sea view or beach access.
A highlight of our trip and something I would recommend doing was the Jeep Safari at the Bedouin Oasis Camp! We were picked up from the hotel and taken to the camp where we enjoyed a good 45 minutes of dune bashing (in 4×4 vehicles) followed by a leisurely camel ride. We turned down the option for sand boarding as we went in August and  the heat was just too intense.
We were then served a delicious BBQ dinner with entertainment including belly dancing, fire dancing and Tanora dancing. Henna painting and sheesha's were also available if you wanted. A definite must do experience when visiting Ras Al Khaimah!
Call us on +44 (0)1730 711010 or email leisure@meonvalleytravel.com to book your dream Ras Al Khaimah holiday.
You may also like the following articles:
Original article: ifonly.net/blog/5-things-you-need-to-know-about-ras-al-khaimah